Skip to Main Content
It looks like you're using Internet Explorer 11 or older. This website works best with modern browsers such as the latest versions of Chrome, Firefox, Safari, and Edge. If you continue with this browser, you may see unexpected results.
Support for Researchers and Academics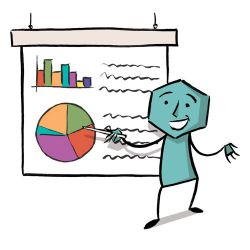 The Research Support team offer one to one or small group sessions for research postgraduates or academics who would like to know how the resources available through the library can support their research. The sessions are tailored to suit your own specific needs and can include; a guide to discovering and exploiting the best resources for your research area; a session to update you on what new resources are available; support with gaining access to external resources and facilities.
Use our bookings page to request a session - research postgraduates and academics only
Toolkit
Kudos

Kudos provides you with simple tools and guidance to help you maximise readership and citations for your work.

The Leiden Manifesto

To support researchers and managers, five experts led by Diana Hicks, professor in the School of Public Policy at Georgia Institute of Technology, and Paul Wouters, director of CWTS at Leiden University, proposed 10 principles for the measurement of research performance: the Leiden Manifesto for Research Metrics published as a comment in Nature.

The metrics toolkit

The Metrics Toolkit is a resource for researchers and evaluators that provides guidance for demonstrating and evaluating claims of research impact. With the Toolkit you can quickly understand what a metric means, how it is calculated, and if it's good match for your impact question.

The Metric Tide

The Independent Review of the Role of Metrics in Research Assessment and Management was set up in April 2014 to investigate the current and potential future roles that quantitative indicators can play in the assessment and management of research. Its report, 'The Metric Tide', was published in July 2015.

Publons

Publons previously allowed authors to showcase their peer review and editorial contributions, but since being purchased by Clarivate Analytics and integrated with ResearcherID and Web of Science, it now also allows authors to link their publication activity as well. It works similarly to Scopus Author Profiles.